Simplify HR
Human Resources can be confusing, do it with an expert by your side. 
We work hand in hand with HR departments, providing support & solutions for a variety of responsibilities that come with the HR title. Our consulting expertise touches virtually every area of your HR department.
Simplified Administration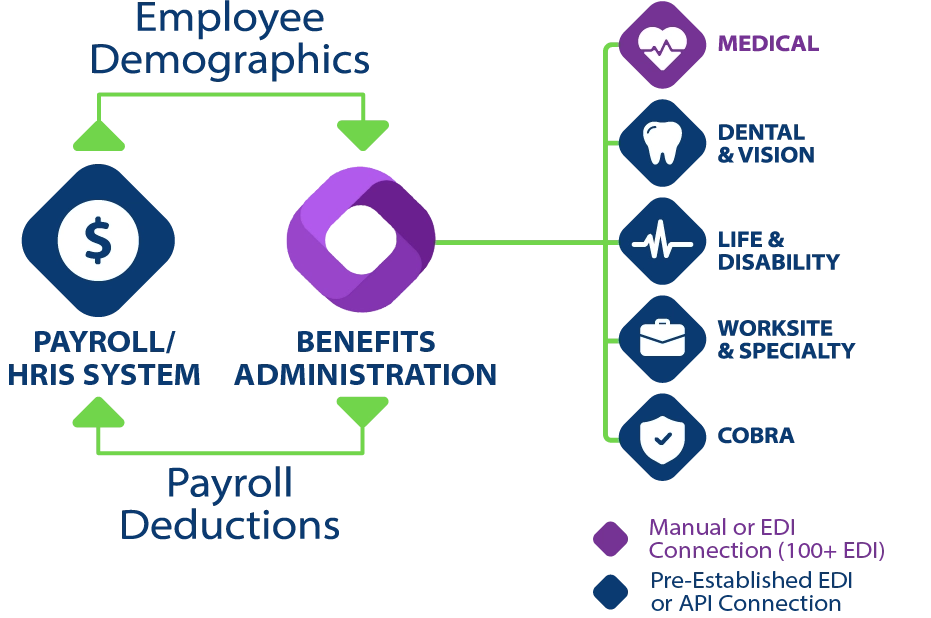 Our team provides impartial guidance at every stage of your HR Technology Management Lifecycle.
We can assist you with:
HRIS & Payroll Consulting
Every company has its own unique needs. When it comes to Payroll and HR software, we help our clients make the right decision by evaluating HR & payroll needs and developing a plan that makes the most sense for their organization.
Integrations can be complicated but are a crucial component in today's technological landscape. Our Technology Team is an extremely valuable resource and provides your company with niche expertise in Payroll, HRIS, Carrier, TPA, and Cobra integrations.
Administering a benefits program should not be a full-time job. At Aegis, our in-house technology team takes the technical and administrative workload off your plate and delivers a fully integrated and automated benefits software tailored to your organization's structure. Not to mention the year-round support available to you in minutes.
Employee elections and benefit changes easily fall through the cracks, typically only becoming known when a claim needs to be filed. Our auditing platform ensures all employee elections are coordinated and up to date, highlighting election and invoice discrepancies before issues arise.
Our HR Portal provides an array of wizard-driven tools that expedite HR tasks and gives your company a professional edge through resources that can be branded back to your organization.
Give your employees easy access to essential resources though a branded mobile app that combines payroll, insurance portals, compliance documents, and more in one place. Plus, the app comes with features like mass texting and surveys to streamline communication.
Are you familiar with HRIS systems? 
Download our HR Technology Breakdown
AegisInsure | HR & Technology Consulting
Aegis experts offer a comprehensive approach to evaluate and optimize your employee benefits programs, considering rising costs, compliance, and changing workforce expectations post-pandemic. Get customized recommendations to enhance your total rewards strategy.