Peace of Mind Compliance
As the amount of information employers need to stay informed continues to increase, ensuring compliance can become an overwhelming burden. Are you confident in your compliance measures?
Your business may feel the weight of strict compliance requirements and evolving regulations.
Various government entities, including the DOL, IRS, HHS, and EBSA, actively pursue and penalize non-compliant businesses as regulations change and new legislation is introduced. To maintain compliance amidst the evolving regulatory environment, you need a reliable strategy. Aegis' Compliance Consulting offers legal expertise and proactive guidance to safeguard your business and employees, providing peace of mind every step of the way.
Learn more about how Aegis can assist your organization in navigating ever-changing compliance requirements.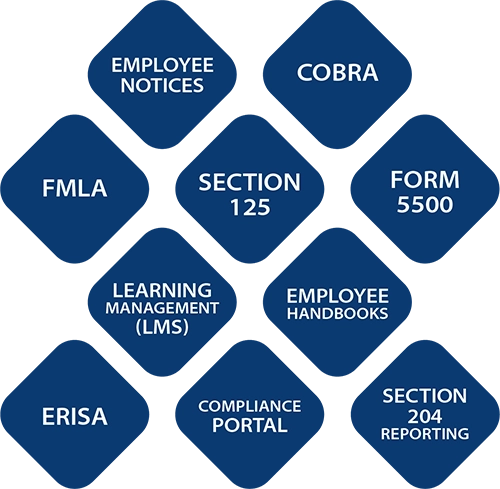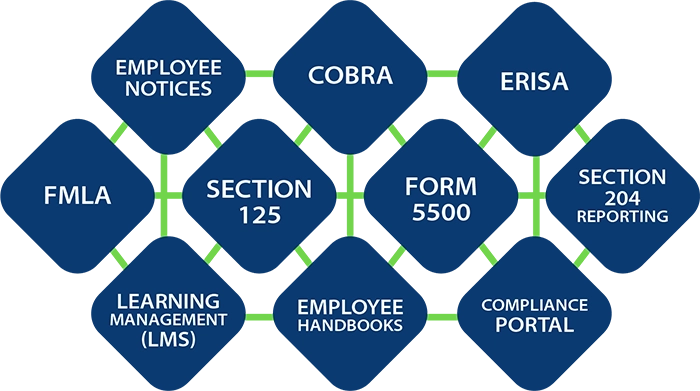 By offering the necessary expertise and insight, Aegis' Compliance Consulting enables business leaders to mitigate unnecessary risk and exposure, thereby safeguarding their enterprise.
Identify
Thorough evaluations and audits of your compliance processes highlight items of concern and give a road map of the strategies moving forward.
Strategize
Tailoring a strategy that ensures compliance, accurate data, and a streamlined process that checks all of the boxes for your organization.
Implement
Put Compliance on Auto-Pilot. Our team does the back end work and updates you along the way with important information, guidance, and filing updates.
Adapt
If you've been around for the past decade, you've seen the rapid change in Employment Laws and Regulations. You've also felt the reporting pressures. We'll take this off your plate and keep you ahead of the curve. 
Download our FREE 2023 ERISA Compliance guide
AegisInsure | Compliance Services
Aegis experts offer a comprehensive approach to evaluate and optimize your employee benefits programs, considering rising costs, compliance, and changing workforce expectations post-pandemic. Get customized recommendations to enhance your total rewards strategy.